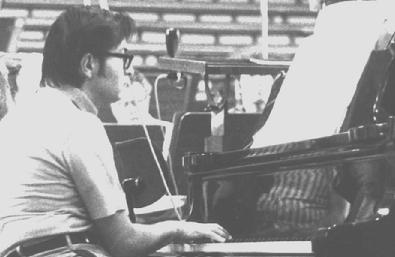 Adrian Ruiz, Nuremberg Symphony
Pianist Adrian Ruiz is a Los Angeles native who studied with Rudolf Serkin, M.Horszowski, Amparo Iturbi, Ethel Leginska and Lillian Steuber. He received his Artists Diploma from the Curtis Institute of Music and his BM and MM from U.S.C. He served on the Piano Faculty at C.S.U.N. and served as Chairman of the Keyboard Studies Department at the University of Southern California. He has performed as soloist with the Los Angeles Philharmonic, the Chicago Symphony, the Austin Symphony, the Marlboro Festival Orchestra, the DEBUT Symphony, the SODRE Symphony and the Nuremberg Symphony Orchestra. He has toured the U.S., Canada, Mexico, Europe and South America.
Awards and Professional Distinctions
Winner of the Kimber Award, the Young Musicians Foundation "DEBUT" Award, the Michaels Memorial Award, the Busoni International Piano Competition, the "Ciudad de Montevideo" International Piano Competition and the recipient of three Institute of International Education Grants to represent the United States in International Competitions.
CURRENT DISCOGRAPHY-Rubinstein Piano Concerto,#5, Rheinberger Piano Concerto, Ginastera/Chavez Sonatas, Goetz Complete Piano Works, Volkmann/Kirchner/Burgmueller piano works on GENESIS Records. The Three Sonatas for Violin and Piano of Grieg are available on the CAMBRIA label.
FANFARE--"grandeur of concept, incendiary emotionalism, impeccable technique. This is exciting playing whether your standard is Serkin or Iturbi."
NEW YORK TIMES--"The performance by Ruiz is large-scaled and impressive."
SAN FRANCISCO CHRONICLE--"beautifully played and recorded."
GLENDALE NEWS PRESS--"Ruiz plays with his soul as well as his fingers."
LOS ANGELES TIMES--"a mellow singing sound that reminded me of Josef Hoffman."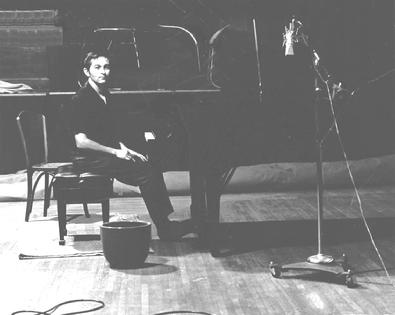 Hollywood American Legion
New Releases on GENESIS RECORDS-Hiller 24 Etudes, three Hiller Sonatas, and two sets of Variations. The Raff Suite and first Sonata along with Schulhoff Concert pieces are soon to be released.
CONTACT:adrianruiz@roadrunner.com